UV EQUIPMENT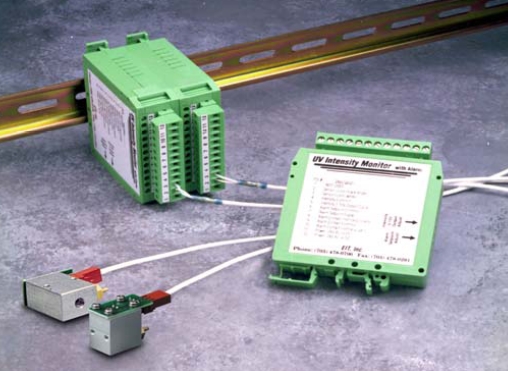 Compact Sensor + DIN Rail
Features
- Improved optics virtually eliminate solarization
- Small size for installation in tight spaces
- Squared body design for easy mounting
- For use with most lamp makes and types
- Sealed optics to prevent contamination
- Ported for air purg
제품상세설명

Compact Sensor
This small, robust, stable sensor is highly resistant to solarization. Sensors have sealed optics to prevent fouling and an optional air/nitrogen purge to keep the sensor clean and cool. Sensors connect to all of EIT's online monitoring electronics. A 0-10V and a 4-20 milliamp signal output is generated for each Compact Sensor when used with one of EIT's conditioning units such as the Din Rail, MultiBrite or Online UV Intensity Display. These output signals can be interfaced to a PLC or other control system. Available in a choice of several UV bandwidths (A, B, C & V).
Applications
- Monitor UV lamp intensity
- Establish preventive maintenance schedules for lamp systems
- Determine when to replace lamps
- Collect data for statistical process and quality control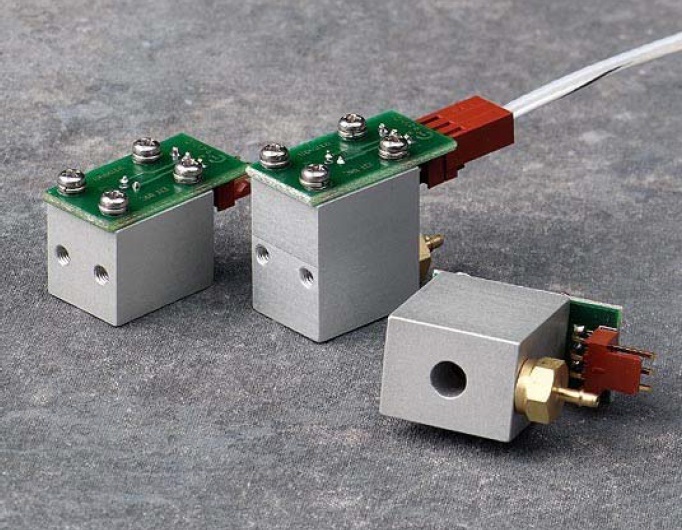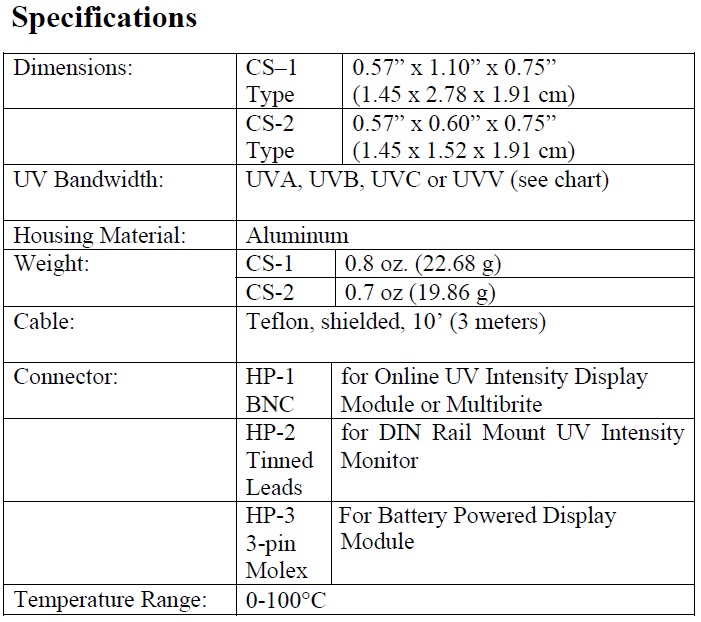 DIN Rail
This single UV lamp monitor receives an intensity signal from a Compact Sensor. DIN Rail units have no panel display, and rely on shared display capability. The 0-10V analog output is proportional to UV and is designed for PLC or other control system feedback. Units are DIN Rail mountable to allow monitoring of many lamps in a small area. The system requires 24V AC/DC power.